Program
The Interreg V-A Italy-Switzerland 2014-2020 Cooperation Program addresses the needs common to both sides of the border. It aims to generate a significant change in the area of cooperation, both in terms of increasing competitiveness and strengthening economic and social cohesiveness.
The program strategy is divided into five axes, which reflect the areas of involvement where the collaboration between Italy and Switzerland can bring benefit to the two countries. PMI Network is part of the Axis 1 initiatives, which aims to increase cross-border collaboration to integrate and modernize the area's economic system and strengthen its competitiveness.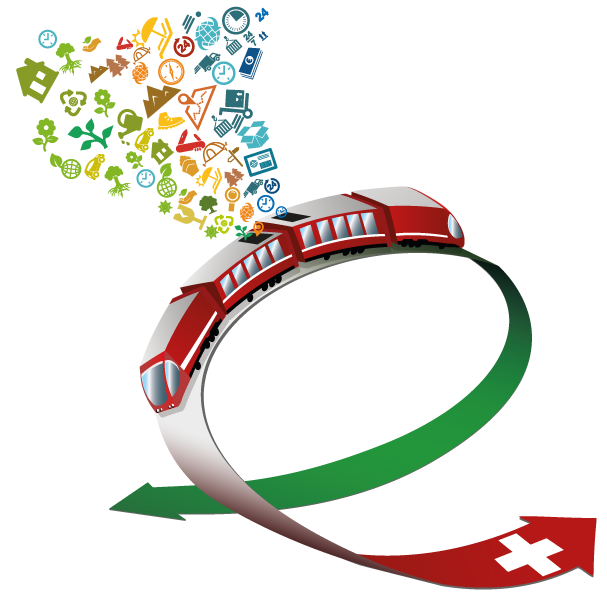 PMI Network
Increase the competitiveness of the cross-border Small and Medium size Enterprises
Objective
PMI Network intends to encourage cooperation between Italy and Switzerland. This in turn would lead to the territorial competitiveness by creating of an integrated system between institutions, research centres and an association of the world capable of supporting SMEs in their innovation process. The initiative will have a strong impact on the territory, enhancing the assets of the companies present in the province of Lecco and the Canton of Ticino while promoting long-term collaboration processes between companies and research centres in both countries.
The 36-month project is funded under the Interreg V-A Italy-Switzerland 2014-2020 Cooperation Program to achieve open innovation for the benefit of Small and Medium-size Enterprises. PMI Network aims to create a permanent infrastructure that facilitates R&D in SMEs and leads them to be competitive at a global market.
PMI Network is the result of the collaboration between the universities (Politecnico di Milano, SUPSI – Scuola universitaria professionale della Svizzera Italiana, Fondazione Politecnico di Milano), institutions (Como-Lecco Chamber of Commerce) and business associations (Confartigianato Lecco, Confartigianato Lombardia, API – Association of Small and Medium Industries of Lecco, AITI – Association of Ticino Industries).
Target
The main target of the project are SMEs at the cross-border region, employed in the secondary and tertiary sectors. The industrial district as mentioned is characterized by a certain degree of homogeneity in terms of their size and production structures. 26,475 businesses operate in the Lecco area, mainly in the metalworking and textile sectors. In the Canton of Ticino, there are 33,971 companies in the mechatronics, life-sciences, ICT and fashion sectors. The increased international competitiveness of companies would be achieved through the PMI Network. It will benefit the entire economy of the region and will affect the quality of life of the inhabitants by increasing the job opportunities and promoting the area.
Partners
Politecnico di Milano
SUPSI – Scuola universitaria professionale della Svizzera Italiana
Fondazione Politecnico di Milano
Camera di Commercio di Como-Lecco
Confartigianato Imprese Lombardia
Confartigianato Imprese Lecco
API – Associazione Piccole e Medie Industrie della Provincia di Lecco
AITI – Associazione Industrie Ticinesi